Joslyn Law Firm:

Family Law & Divorce Attorneys in Columbus, OH
The Joslyn Law Firm is proud to be regarded as one of Ohio's top family and divorce law firms. Our firm's founder and managing attorney is an award-winning lawyer, having been selected by Rue Ratings to the Best Attorneys of America and being nominated as a Top 100 Trial Lawyer by The National Trial Lawyers Association. We pride ourselves on our legal accomplishments and strive to lead our legal community to a higher standard of client representation.
Divorce Law and Family Law are much more personal disputes than other types of law so our team of divorce lawyers and family lawyers empathize and acknowledge the difficulties and heartaches our clients are going through. We treat our clients like they are part of our own family and we want to do everything we can to help.
We work with our clients and help identify every possibility to get the best possible results. We take an aggressive, proactive approach and look for every option to get you the best outcome.
How We Can Help
During a family dispute, it can be easy to get overwhelmed, to feel confused, and to feel lost. We can help you find your way no matter what it is you need help with. Whether you are going through a tough divorce (fault or no-fault), having problems resolving issues with custody of your children, need a lawyer for adoption in Ohio, looking for an attorney for annulment, or need help adjusting child support or alimony payments, our experienced attorneys can help guide you through this difficult process.
Put your case in the hands of the attorneys who are proven winners and that actually care about their clients. Trust Joslyn Law Firm and contact us today.
A COUPLE THAT CARES
Brian and Angie Joslyn treat each of their clients like part of their own family and they want to help.
read more

OUR TEAM OF FIRST-RATE
PROFESSIONALS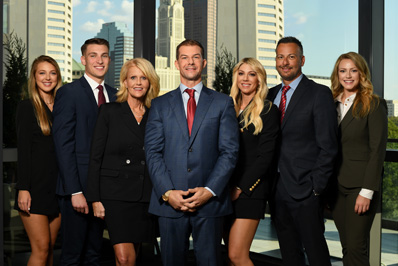 Our firm includes award winning lawyers who have represented thousands and we're here to put our reputation behind you.
read more

CLIENT SATISFACTION IS OUR PRIORITY
Hear it From Our Former Clients
Brian Joslyn is highly intelligent, a man of true integrity and a lawyer who knows the law inside and out. He is an exceptionally experienced attorney who you want on your side.
- Anthony
Hands down, Brian Joslyn is the BEST lawyer in town. If you want a straightforward lawyer and real results, then look no further.
- Matthew
The Joslyn Law Firm swiftly handled my case from start to finish, minimizing my stress and obtaining the best result possible.
- Danny
Brian answers his cell phone all the time even on the weekends. I don't think most lawyers are like that. You can tell he cares and you can tell this is his entire life. We need more people like this
- Abby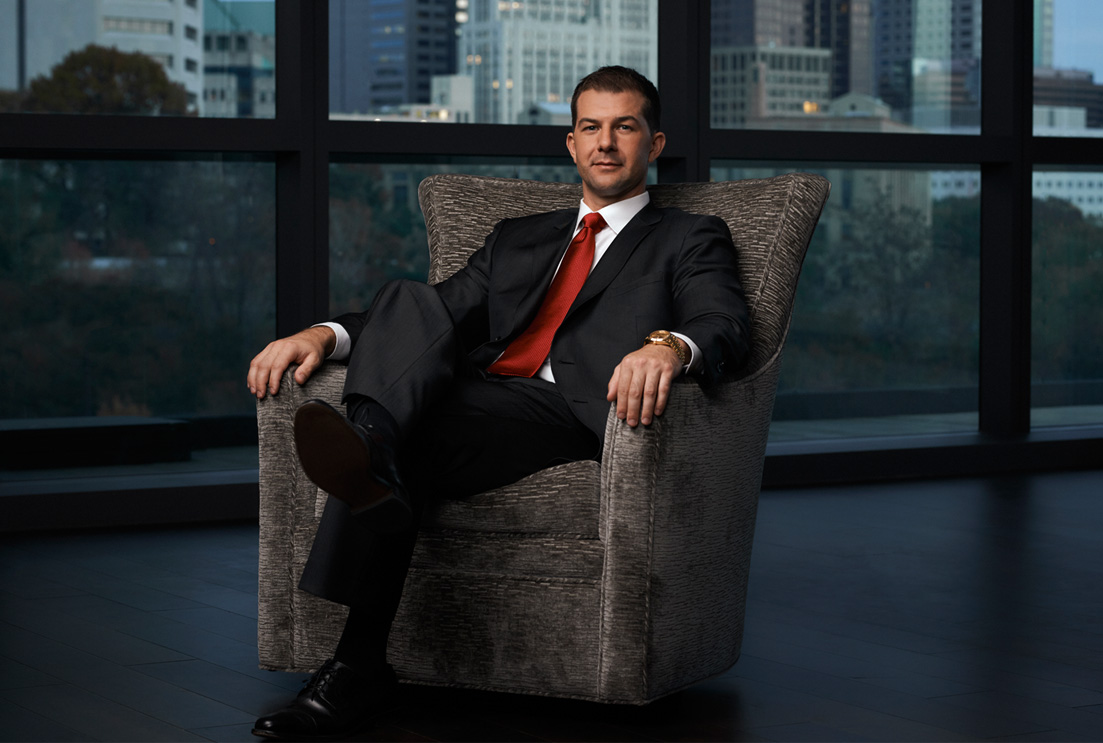 Having The

Right

Family Law

Attorney
Can Change

Everything

When reputation matters... Familial disputes are often the most stressful situations you can find yourself apart of, especially if courts get involved. You want to make sure you hire an experienced, award winning attorney like Brian Joslyn and his team of lawyers. Brian Joslyn is highly regarded, receivng such honors as being named a Top Lawyer by Columbus CEO Magazine, being a Super Lawyers Rising Star Selectee, and being named a Top 100 Trial Lawyer by The National Trial lawyers. Don't take a chance with the unknown, choose an attorney whose reputation precedes him like Brian Joslyn.

Read More About Brian Joslyn
Columbus Divorce Lawyers
Protecting Your Rights in the Divorce Process in the Columbus Area
Facing divorce is often an emotional time. It is important to remember that divorce is also a complex legal process, and any missteps during a divorce can affect your life in many ways for many years. You should never hesitate to consult with a dedicated divorce attorney who thoroughly understands Ohio divorce laws, and who can take the stress off you and ensure that your rights and interests are fully protected.
Family law attorneys Brian and Angie Joslyn understand the importance of family, and we treat clients like they are part of our own. The legal team at the Joslyn Law Firm is highly recognized for its commitment to success in every case. We handle all matters related to divorce in and around Columbus, Ohio, so please contact our office to learn more about how we can help you through this often difficult process.
Columbus Divorce Attorneys Committed to Excellence
The divorce lawyers at the Joslyn Law Firm are fully dedicated to each and every case we handle. We are respected by both our peer in the legal community, as well as our clients. This is evident by our five-star client reviews on Avvo, as well as a 10.0 Superb Avvo rating. We are also rated as an A+ business by the Better Business Bureau. Many organizations have also recognized our excellence in law practice, including:
Columbus CEO Magazine
Top American Lawyers
Best Attorneys of America
Super Lawyers
The National Trial Lawyers
America's Top 100 Attorneys
These are only some of the many recognitions we've received in Ohio and across the United States. We meticulously address every issue in every divorce case to ensure our clients obtain the most favorable results. We know divorce can be a difficult time, so let us help you emerge from the process and move forward in the best possible position. Call our office to discuss the many ways we can assist during your divorce.
Continue Reading
Ohio Divorce Overview
Divorce and all related issues are governed by Ohio Domestic Relations statutes. Divorce is the dissolution of a legal marriage, and one spouse must file a petition with the proper court that has jurisdiction to grant a divorce under the law. Most divorce cases involve much more than simply requesting your marriage be terminated and obtaining a termination from the court. This is because many legal issues must be settled before a court will issue a divorce order.
Each divorce case is different depending on many factors, including whether spouses can agree on major issues. Some divorces are relatively quick, inexpensive, and relatively amicable, while others can drag on for years, become highly adversarial, and cost large sums of money. In order to ensure your divorce proceeds in the most efficient way possible, you should have the guidance of an experienced divorce lawyer who knows how to keep the process as stress-free as possible.
Our law firm regularly handles the following types of divorce cases and issues:
Dissolution action
Uncontested divorce
Contested divorce
High net worth divorce
Military divorce
LGBT divorce
Collaborative divorce
Divorce mediation
Divorce arbitration
Divorce litigation
Please read on for further information about each of these divorce matters in Columbus.
Residency Requirements for a Columbus Divorce
You cannot simply file for divorce anywhere you choose at any time. This is because Ohio law requires at least one spouse to live within the state for at least six months prior to the divorce filing. If both spouses have only lived in Ohio for less than six months, you may have to wait to file a petition. If you meet the residency requirement, you can file a petition in the Court of Common Pleas for the county in which you live. If you live in Franklin County, you will file your petition with the Domestic Relations Division of the Franklin County Court of Common Pleas.
Waiting Period for a Divorce in Columbus
Some states have a mandatory waiting period before a court can finalize a divorce. Ohio law does not set out a waiting period for every divorce case, however, this does not necessarily mean you can seek and obtain a divorce right away. First, the above-mentioned residency requirement may delay a divorce filing by up to six months. If a spouse files for a contested no-fault divorce (as discussed below), the couple must be separated for at least one year prior to a divorce filing.
After filing for divorce, the court has the authority under Ohio statute to pause the case for up to 90 days for a period of conciliation. The court can order this waiting period on its own or based on the request of one of the spouses. The court can order counseling, including family counseling for cases involving children. The entire case will effectively be on hold until this period of conciliation is over.
Grounds for Divorce
When you file for divorce, the law requires that the petition must state specific "grounds," which is the reason why you are requesting the termination of your marriage. All states in the U.S. permit no-fault divorces, though Ohio also permits fault-based grounds as set out by law. You should always carefully consider which grounds are appropriate in your case prior to a divorce filing.
Fault-based Grounds
Fault-based grounds assert that the defendant spouse is at fault for causing the breakdown of the marriage. The law specifies the available fault-based grounds in Ohio, which include:
Bigamy (one spouse had another spouse at the time of the marriage)
Abandonment of a spouse for at least one year
Adultery
Extreme cruelty
Gross neglect
Fraudulent contract
Habitual drunkenness
Spouse is imprisoned in a federal or state correctional facility
If you cite fault-based grounds, you must present evidence to prove those grounds to the court by a "preponderance of the evidence." This means you must demonstrate that it is more likely than not that the stated grounds exist, or that your claims are at least 51 percent true.
Proving fault-based grounds can be relatively simple or extremely complex. For example, if you seek a divorce based on the incarceration of your spouse, you must simply provide evidence that your spouse is currently serving a prison sentence. On the other hand, if you allege adultery on the part of your spouse, you will have to provide sufficient evidence of an affair. This can include obtaining introducing highly personal evidence, such as photographs, electronic communications, and more. In many cases, proving fault-based grounds can become extremely sensitive and uncomfortable.
While you may not want to air all of your and your spouse's dirty laundry in open court, sometimes citing fault-based grounds can be an advantage. For example, if you believe you should have primary custody of your children due to your spouse's substance abuse, proving habitual drunkenness can help with that determination. Additionally, while courts do not have to consider any misconduct when making spousal support decisions, they are permitted to do so, and proving grounds may help with a favorable determination. Citing fault-based grounds may be more trouble than it's worth in some cases, so always seek the advice of a knowledgeable Columbus divorce lawyer before filing a petition.
No-fault Divorce
As an alternative to citing fault-based grounds, you can file for a "no-fault" divorce. This can be accomplished in one of two ways:
Stating incompatibility in the marriage, as long as both spouses agree. If one spouse contests incompatibility, the court will not accept these grounds.
Showing you and your spouse have lived apart for at least one year. If you can demonstrate this separation period, you can seek a no-fault divorce even if your spouse contests the divorce.
As you can imagine, agreeing to incompatibility or proving one year of separation can be much easier than providing concrete evidence of adultery or other misconduct. For this reason, many people choose to file for no-fault divorce in Ohio.
Issues Involved in Columbus Divorces
Divorce cases commonly involve much more than simply deciding to terminate a marriage. During a marriage, spouses often build complex lives together – obtaining property, incurring debt, having children, and making life decisions for the benefit of the marriage. For this reason, courts must resolve numerous issues to include in a divorce order. Our law firm understands how to handle every issue that may arise in each unique divorce case.
Complex Property Distribution
Ohio law requires the equitable distribution of all marital property. Generally speaking, this means that all marital property will be divided in a fair manner between the spouses. With some exceptions, marital property is any property acquired by the spouses during the marriage, and separate property is property brought into the marriage by each spouse. There are some exceptions to these definitions, such as an inheritance received by one spouse during the marriage may be still be considered separate property and may not be divided. An attorney can evaluate the property and assets that you have and advise you what may be deemed marital or separate property.
Property that may be divided includes:
Homes and other real property
Cars and recreational vehicles
Income and interest earned on assets or property
Personal property, including all household belongings
Financial accounts, including investments
Retirement accounts
Business interests
While it may be simple for each spouse to take certain personal items, dividing real property, business interests, and investments can be significantly more complex. In addition, dividing retirement or pension accounts requires completing special documents called a Qualified Domestic Relations Order (QDRO). Our firm knows how to handle divorce cases involving the most complex property division matters.
You should also remember that in addition to dividing property, you must also divide your marital debts. Even if only one spouse's name is on a debt, it may still be considered marital debt in many situations and will be divided accordingly.
"Equitable" division does not always mean dividing property and debts 50/50, but instead means the division should be fair given all the circumstances of the divorce. For example, if one spouse keeps the home, the other may be awarded more personal property or assets.
Alimony/Spousal Support
Alimony, also known as spousal support, will not be an issue in every divorce case. However, if there is a financial disparity between the spouses, Ohio law allows the court to order one spouse to provide financial support to the other spouse for a period of time after the divorce. The amount of support, nature of support, and duration of support can differ widely from one case to another, though courts are required to order a reasonable and appropriate amount in each individual case. Some factors courts must consider include:
The income and earning abilities of each spouse
Their ages and mental and physical capacities
Retirement benefits and savings
Length of the marriage
Standard of living during the marriage
Whether a spouse may realistically seek employment
The education, skills, and experience of each spouse
Assets and debts of each spouse
How each spouse contributed to the other's education or earning ability
Whether one spouse lost earning abilities due to marital responsibilities
How long it would take the spouse needing support to acquire the education or training needed to obtain proper employment
Tax implications of spousal support for both parties
Any other factor found relevant by the court
One common scenario occurs when one spouse quits working to stay home and care for children and the household. After many years, they don't have an income of their own and will need additional training to return to the workforce. The court may award spousal support until they are able to support themselves.
Because spouses rarely offer to pay alimony, this is often one of the most contested issues in a divorce. Our attorneys know how to fight for a reasonable and equitable support determination in each situation.
Child Custody and Support
Any divorce becomes significantly more complicated when the spouses have children together. Anytime the parents of a child are not married, the law requires a court to determine how the parents will share their parental rights and responsibilities. Parental rights are often referred to as "child custody," and involves both the right to make decisions regarding the child's life and the right to physically spend time with the child. Parental responsibilities involve financial support of the child, and the court can order one parent to provide regular child support payments to the other parent.
There is no presumption in favor of one parent or another at the start of a child custody decision. The court is required to examine what arrangement would be in the best interest of the child. Courts consider the child's relationship with each parent, each parent's ability to meet the child's needs, and much more. If one parent has substance abuse issues, a history of domestic violence, or any other factors that would not be in the best interests of the child, a court can limit that parent's right to physical custody, and may even require visits to be supervised.
When it comes to child support, the law requires courts to base any support orders on calculations specified under state law. It is important to ensure the court has accurate information regarding your income and expenses so that any child support orders will be fair and reasonable. It is possible to request a modification of custody or support orders in the future if you experience a substantial change in circumstances. Always call a family law attorney for help with any requests for modifications.
Divorce Alternatives
While a divorce action is the most common route to end a marriage in Ohio, each couple has a unique situation and should realize there are alternatives to a traditional divorce.
Legal separation – Some spouses no longer want to live as a couple, but for religious, financial, or other concerns, they do not want to terminate the marriage. In this case, they will still want to resolve issues like property division, child custody, and financial support. A court can issue orders for a legal separation without legally ending a marriage.
Dissolution action – When two spouses agree to end their marriage and agree on all relevant issues, they can jointly file a dissolution action instead of a divorce action. In these cases, there is no plaintiff or defendant, and the court can often finalize the dissolution much faster than in divorce cases. Remember that it is still important to seek counsel from an experienced attorney even if you plan to file a dissolution action.
Annulment – Sometimes, a marriage is not considered to be valid under Ohio law. In these situations, you may be able to seek an annulment, which erases your marriage like it never existed. Ohio law permits annulments when a marriage is void or voidable, including:
When one person was legally married to someone else at the time of the current marriage
When one person was too young to legally get married (unless they continue cohabitating with their spouse after reaching the legal age)
One spouse was mentally incompetent at the time of the marriage (unless they continue cohabitating with their spouse after gaining competency)
The marriage occurred due to fraud or force (unless the coerced spouse continues cohabitating with their spouse after discovering the coercion)
The spouses never consummated the marriage
Our attorneys can identify when your marriage may qualify for an annulment and can help you through that process.
Types of Divorce Cases Our Attorneys Handle
As we've mentioned, divorces stem from many different situations. At the Joslyn Law Firm, our Columbus divorce lawyers know how to handle a divorce, no matter what your circumstances may be.
Uncontested Divorce
As mentioned, spouses can often agree on the divorce and all related issues. While this process is more simplified than a full divorce action, you should still have a skilled attorney representing you.
Contested Divorce
Often, there will be one or more issues on which you and your spouse do not yet agree. Our attorneys do not hesitate to handle such cases, as we have many ways to guide you to a favorable resolution even if the divorce case is contested.
High Net Worth Divorce
In some divorces, there is a substantial amount of wealth and property involved. You and/or your spouse may own multiple properties, have extensive financial portfolios, or own stakes in a major corporation. Because there is so much on the line in these cases, you need a lawyer who is confident in handling high net worth divorces.
Military Divorce
If one or both spouses are in the military, divorce can become more complicated. If you were recently transferred, where can you file your petition? If your spouse is on active duty overseas, how can they be involved in the divorce process? There are specific laws that relate to military divorces, such as divorce timelines for active duty military members or benefits for former military spouses. You should seek help from an attorney who understands all additional issues that may be involved in a military divorce.
LGBT Divorce
Since the Supreme Court of the United States ruled that all states must recognize same-sex marriages, the number of same-sex divorces in Ohio has also increased. Same-sex divorces are handled in the same manner as opposite-sex divorces, and each spouse has the same rights under Ohio law.
The Divorce Process in Columbus
Like any legal case, the divorce process begins with one spouse filing a petition with the court. The other spouse then gets the opportunity to respond to that petition and agree with or challenge any facts stated in the petition. After 30 days have passed, the court may order the period of conciliation. The court may also issue temporary orders regarding custody or support for the duration of the divorce case.
Whether spouses agree on each issue or the court must make determinations, every relevant issue must be settled and resolved. The court then includes all resolutions in the final divorce order and terminates the marriage. If one party violates any court orders, there could be penalties for contempt of court or other consequences. The parties can later petition the court to enforce or modify an order.
Tools for a Favorable Divorce Outcome
Many people believe that a court will make all the decisions regarding their divorce. However, this requires battling it out in court and can be costly, stressful, time-consuming, and emotionally draining. It is preferable for spouses to cooperate and reach a resolution on as many issues as possible – if not all – out of court. The spouses can then present their agreement to the court and if the court approves, there will be no need to litigate the matter.
Divorcing spouses are often not feeling very cooperative, however. This is why our law firm has tools to encourage settlements for a favorable divorce outcome for everyone involved.
Collaborative Divorce – In collaborative divorce cases, both spouses agree to resolve all issues with their attorneys out of court. If they cannot reach an agreement, they must start their case over with new attorneys. Such an agreement for collaboration can often result in a successful settlement agreement.
Divorce Mediation – In mediation proceedings, each spouse and their attorneys have sessions with a third-party mediator who is neutral and unbiased on the divorce issues. The mediator works to facilitate discussion and cooperation between the spouses so they can hopefully agree on a fair resolution.
Divorce Arbitration – Arbitration proceedings involve a hearing, though not in front of the family court judge. Instead, each spouse's attorney presents their case to a neutral arbitrator. You can present evidence and witnesses, though arbitration is often more streamlined and less costly than going to trial. The arbitrator then decides how each issue in question should be resolved.
Settlement Negotiations – In addition to the above alternative dispute resolution (ADR) methods, our attorneys are skilled negotiators who can engage in settlement negotiations with the other party and their attorney in different ways. In some cases, we can have informal meetings or conversations to discuss possible settlements. In other situations, formal letters and similar exchanges may be necessary. We evaluate negotiation techniques on a case-by-case basis.
Litigation of Divorce Issues – The reality is that some divorcing spouses cannot agree on everything, which means one or more issues may need to go before the court. Our Columbus divorce lawyers can advise you when litigation may be necessary to fully protect your rights. We have substantial litigation experience and will not hesitate to represent clients at trial when needed.
Consult with a Knowledgeable Columbus Divorce Attorney Today
No matter what issues may be involved in your divorce or whether you think that you and your spouse can agree, do not hesitate to call the dedicated Columbus divorce lawyers at the Joslyn Law Firm. We know the divorce process can be complex and stressful, so let us guide you through your case in the most favorable manner possible. Whether you are considering a divorce or are already in the middle of a case, call the Joslyn Law Firm at (614) 420-2424 or contact us online for more information.
Experience Matters
When Domestic Violence Is Involved
We Help

The

Abused

On average, nearly 20 people

per minute are abused by an intimate partner. National Coalition Against Domestic Violence - fact sheet
We Will Help You
Protect
Your
Family
Feel
Safe
Get
Professional
Care
Representing victims of domestic violence in divorce proceedings
Representing the petitioner in protective order hearings
Advocating for children in child custody cases involving child abuse
Representing victims of same-sex partner domestic violence
We Help

The

Wrongfully Accused

1.5 million restraining orders

are issued each year based on false accusations of domestic violence. Stop Abusive and Violent Environments - special report
We Will Help You
Stay
Out Of
Jail
Defend
Your
Rights
Protect
Your
Reputation
Helping the wrongfully accused clear their names
Protecting against unwarranted restraining orders
Ensuring that defendants have their rights secured and are afforded due process
Defending the reputations of the wrongfully accused
A True Understanding of
The Columbus Family Courts
Franklin County Court of Common Pleas
35 E. Gay St #507
Columbus
,
Ohio
43215
Joslyn Law Firm - Service Areas
Our firm is proud of our Columbus roots and we happily serve Franklin County and the surrounding areas including Union, Delaware, Licking, Madison, Pickaway, and Fairfield Counties.